Locally-Roasted & Small-Batch Coffee
Hi everyone and welcome to my Coffee Lounge! Throughout my many life accomplishments and struggles, I discovered how to roast some damn-good coffee and this is how I share it with my neighbors. I roast myself and I always take customizations... or can offer recommendations (seriously, just call or text and ask).
I have many different coffees available online, but more offline in small supply. All my coffee selections are of high-quality and treated the right way. And if you are looking for something super-special and ultra-premium, I have you covered! Want to try something different like Ethiopia Sidamo or Yirgacheffe, Maui Red Catuai, Zambia, Harrar, or maybe a blend you create? Let's Chat - 404-832-5644 or better yet, just text and we will set up a time to chat. Cheers - Eric Wolman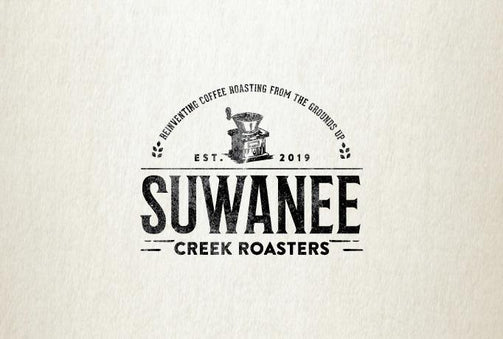 Menu (Scroll Right) Specials (Down)

7

products

Light Roasts

5

products

Medium Roasts

14

products

Dark Roasts

4

products

Espresso Dark

3

products

Decaf Options

1

products
Showing 6 of 7 products on Menu (Scroll Right) Specials (Down) collection
Showing 6 of 14 products on Medium Roasts collection
Ultra-Premium Coffee
4

products
Ultra-Premium Coffee
All the coffee's I roast are of very high quality and goes through rigorous testing (roasting) before I offer it to you, my customer.  I also make sure I keep costs in-line, so that I can offer great coffee at a great price.  However, there are a few beans that I absolutely love, but don't include because of the high costs.  Until now, that is!
Welcome to the ultra-premium coffee lounge! Every bean in this section is special, unique and most importantly, absolutely delicious! Consider these EVEN BETTER than the best of the best.  
Featured product
The Gift of Coffee
Regular price

Sale price

$44.99 USD
Coffee always makes a perfect treat, especially on those cold morning!  Heck, any morning really.  For your friends and family who love good coffee or who have never tried my coffee - give them the gift of real good coffee!  
Each Gift includes one Coffee Tin filled with 12oz of your choice of coffee and a Gift Card for $5.00 when it is time for a coffee refill!
Featured product
SCRs Coffee Gift Card
Regular price

Sale price

$25.00 USD
Shopping for someone else but not sure what to give them? Give them the gift of choice with a Suwanee Creek Roasters gift card.
Gift cards are delivered by Email to the purchaser.  I will also send you a physical Gift Card to include with your gift (because giving a physical card is better than only an email).  Gift cards have no processing fees and no expiration.  Free Delivery.
So Local, that it's Home-Made!
Hi there, I'm Eric. Nice to eMeet you! I started Suwanee Creek Roasters in 2019 as a hobby while working to better understand my limitations with a diagnosis of Myalgic Encephalomyelitis (CFS/ME).

I love creating such a wonderfully great-tasting product with one simple ingredient and sharing it with those I know. Good thing too, because the store-bought stuff tastes like shit (yes, it's so bad it requires the s-word).
Say good-bye to the store bought brands and hello to the wonderful world of real coffee.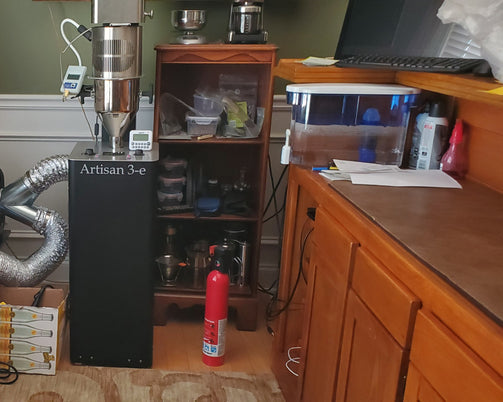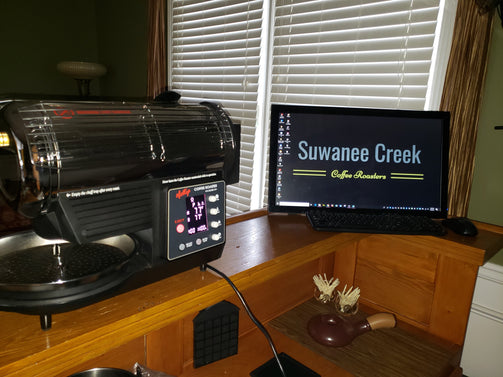 Started Small - and Still Roasting Small
It all started with a one-pound roaster! I loved the fact I could focus on each individual bean at this level. I can do the same with my three-pound roaster, keeping the difference that small-batch roasting makes!
Looking for something custom?
I love working with my customers on creating their perfect coffee experience.
Whether you are hosting an event, gifting coffee to friends or colleagues, making someone's day, or want to create a blend to call your own...
Give me a ring and we can discuss over a nice cup of Joe (or over the phone). Text and email always welcome too!