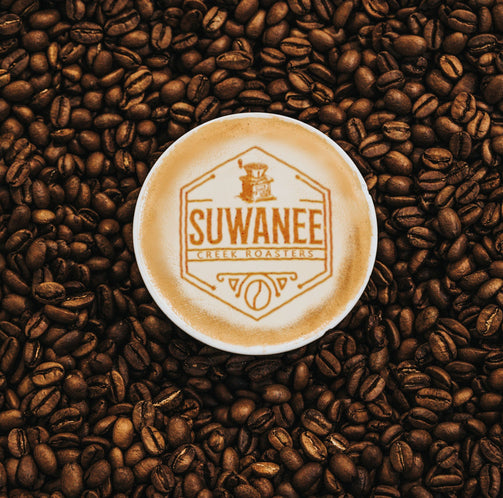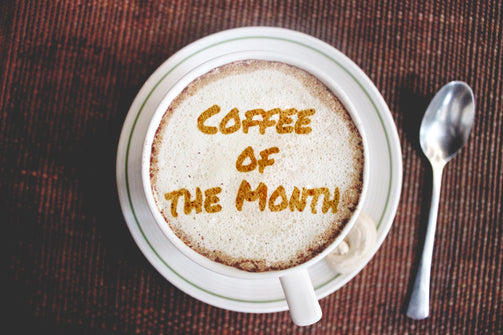 Organic Honduras Red Honey Process, 18 Conejos Farms - Custom Medium Roasted
Organic Honduras Red Honey Process, 18 Conejos Farms - Custom Medium Roasted
Regular price

Sale price

$49.00 USD
 This Red Honey bean makes for a delicious, smooth and fruity cup of coffee.  The 'Honey Process' is named for how sticky the beans get during processing, as more mucilage is left on the bean, making the final roasted product smooth and sweeter than your average coffee. The Red Honey beans are fermented for 24-hours during cool weather and mostly at night.  This environment creates a slower ferment that carries over to your cup of coffee.  The final roasted coffee is fruity, but not in an overly exaggerated form. 
This coffee is certified organic and results in a bright coffee with a fruity, well-rounded, and smooth taste with a fruity and sweet aroma (think strawberry and raspberry). 
Once in my hands, I take pride in roasting each batch of coffee to perfection. I only roast in small batches under three pounds, giving my full attention to ensure the best roast for the best coffee beans. After roasting, I inspect every bean to ensure they are up to my strict standards, removing anything not, before they make it to your cup. Although this is a time-heavy part of my process, it makes for a great-looking and better-tasting cup of coffee, hands-down!
Region: Marcala, Honduras
Growing Altitude: 1,400 meters above sea level
Arabica Variety: Red & Yellow Catuai

Aroma: Strawberry, Raspberry and Cherry
Flavor: 

Strawberry, Raspberry, Cherry, Juicy and Sweet
Body: Smooth and Well-Rounded

Note From the Roaster:  All of my coffee options are 100% and are NOT a blend.  This Red Honey coffee is a celebration all its own!  If you are looking for a gift for a coffee-lover, this is it!  Better yet, make it two so you can get a pound to enjoy as well! I have given the option below to roast this coffee either lighter or darker, depending on your personal preference.
Roasted to perfection in various Medium roasts.
All orders are Whole Bean Coffee. Custom Grinding is available for a per-pound fee of $3. After roasting, your coffee will need a maturing time of 48-72 hours before grinding.  I will contact you to determine your preferred grind size. Better yet, save the $3 and put it toward a new grinder.  Your taste buds will thank you once they taste the freshly-ground coffee each morning!  
Eric Wolman - Coffee Roaster
Phone and Text: 404.832.5644 or 855-Rx-COFFEE
Email: eric@SuwaneeCreekRoasters.com
Always happy to take custom requests or questions.  A perfect cup of coffee is achieved using 10g of coffee per 6oz of water.  You can also use 2 tablespoons of coffee per 6oz of water.  I typically brew 4 cups (which is 24oz of water or 3 cups) with 40g of coffee and it comes out great.  However, if you like a little stronger brew, just increase it a little. 
I roast your order fresh and only after you place your order.  Roasting & processing time will vary depending on the order, however, my customers love the speedy turn-a-round time (many times same-day).  Shipping time, local delivery and pickup days and times will be emailed or texted to you after the order is placed.  The typical time for roasting and processing will be 1-3 business days.  Orders are only accepted from those in the State of Georgia. 
Couldn't load pickup availability