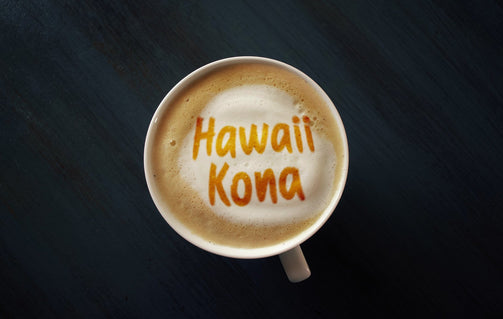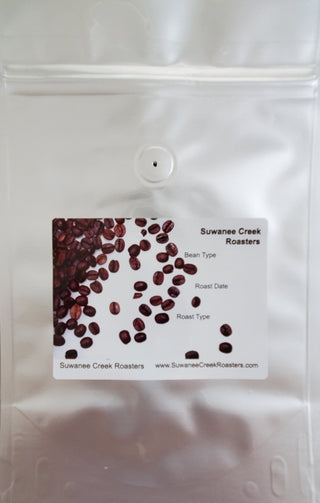 Hawaii Kona - Medium Roasted
Hawaii Kona - Medium Roasted
Regular price

Sale price

$40.00 USD
 Extra Fancy Hawaii Kona Coffee (the best grade available of Hawaiian Kona coffee).
Grown on the slopes of Hualalai and Mauna Loa in the North and South Kona Districts of the Big Island of Hawaii, Kona coffee is one of the more rare coffee types available.  Along with the mineral-rich soil at these high altitudes, the weather plays a major factor in how special these beans are in the coffee world. 
Hawaii Kona is known for its light, sweet and fruity taste.  Beautiful soft finish, especially when roasted light to medium. Hints of nuts and spice.
Region: Kona District, Hawaii
Growing Altitude: Up to 800 meters above sea level
Arabica Variety: Typica
Harvest Period: August - December
Milling Process: Washed, Wet-Processed
Aroma: Sweet, Nutty, Buttery, Subtle Chocolate
Flavor: Light, Sweet, Buttery, Subtle Wine Tones
Body: Medium
Acidity: Bright
Note From the Roaster:  All of my coffee options are 100% and are NOT a blend.  This Kona coffee is a wonderful treat or even a daily habit.  Smooth, buttery and all-around delicious.  If you have never had a Kona coffee, you are in for a smooth experience.  Although other stores offer a Hawaii Kona coffee, many of them only offer a blend and not 100% the real thing.  Blends can contain a very small percentage of Kona while loading up on cheap beans.  Not here, not ever.  
Roasted to perfection Medium. 
All orders are Whole Bean Coffee. Custom Grinding is available for a per-pound fee of $3. After roasting, your coffee will need a maturing time of 48-hours before grinding.  I will contact you to determine your preferred grind size. Better yet, save the $3 and put it toward a new grinder.  Your taste buds will thank you once they taste the freshly-ground coffee each morning!  
Eric Wolman - Coffee Roaster
Phone and Text: 404.832.5644 or 855-Rx-COFFEE
Email: eric@SuwaneeCreekRoasters.com
Always happy to take custom requests or questions.  A perfect cup of coffee is achieved using 10g of coffee per 6oz of water.  You can also use 2 tablespoons of coffee per 6oz of water.  I typically brew 4 cups (which is 24oz of water or 3 cups) with 40g of coffee and it comes out great.  However, if you like a little stronger brew, just increase it a little. 
I roast your order fresh and only after you place your order.  Roasting & processing time will vary depending on the order, however, my customers love the speedy turn-a-round time (many times same-day).  Shipping time, local delivery and pickup days and times will be emailed or texted to you after the order is placed.  The typical time for roasting and processing will be 1-3 business days.  Orders are only accepted from those in the State of Georgia. 
Couldn't load pickup availability